Ancestor Links - Photos & Images
"The Family Tree" & Related Discoveries
An example of some of the clues and the "Gateway Ancestors" that were found on "The Family Tree" - and some of the related research discoveries.
Anne Hay of Haystoun "Gateway Ancestor" (d. 1788) [Clan Hay] - Wife of - George Cranstoun of Dewar & Harvieston (d. 1806)


James Rose, Writer & Depute-Clerk of Session, Edinburgh "Gateway Ancestor" (d. 1821) [Clan Rose] - Husband of - Jean/Jane Scott of Skelfhill, Selkirk, Scotland (d. 1836)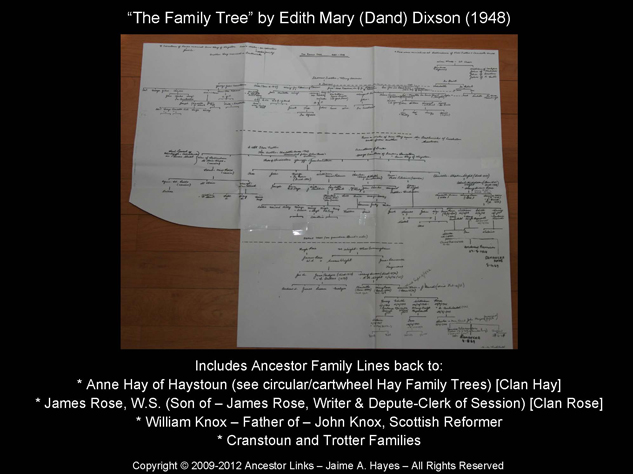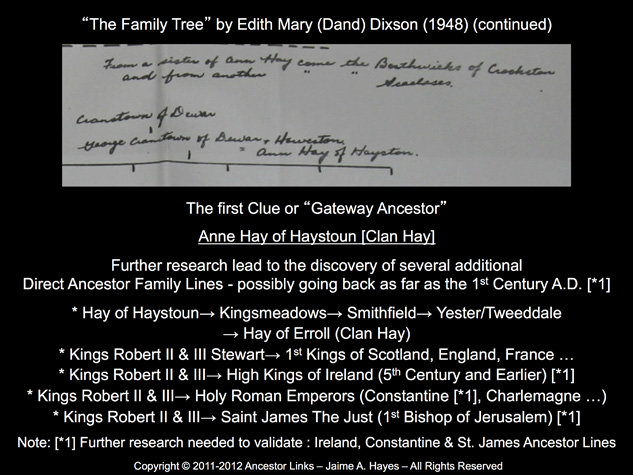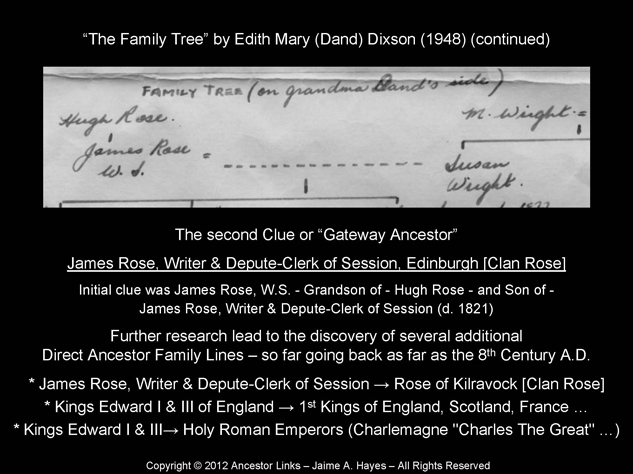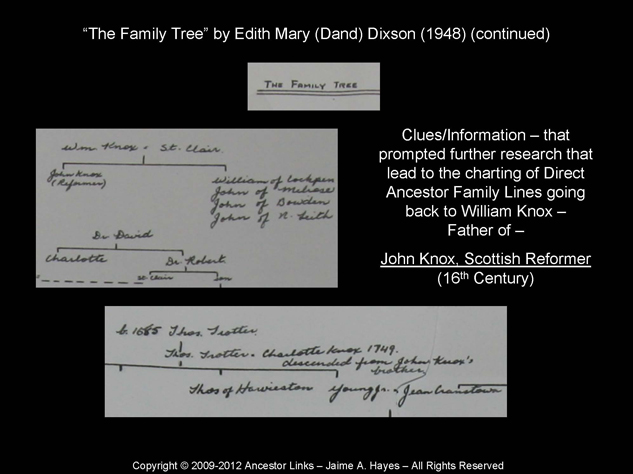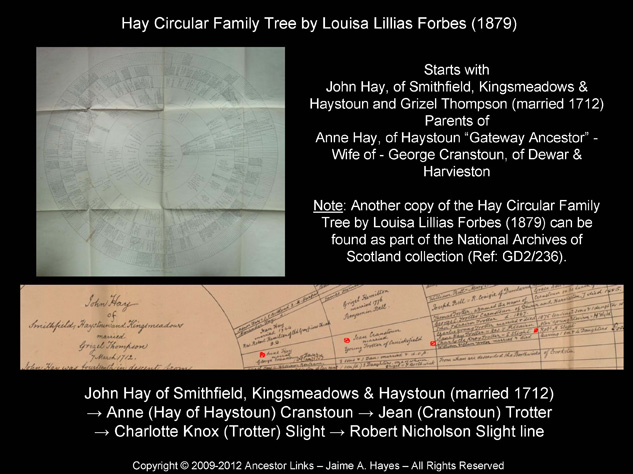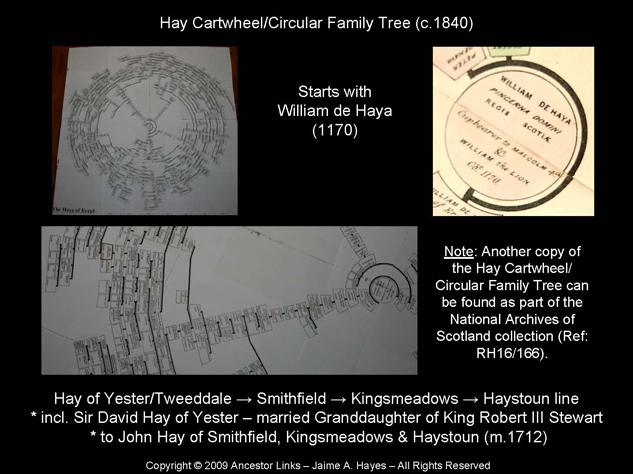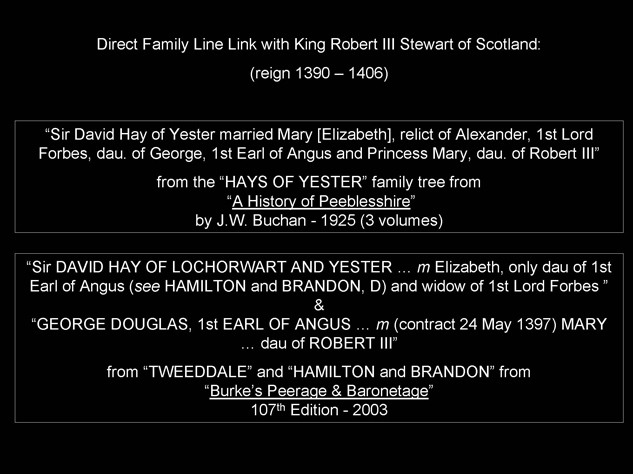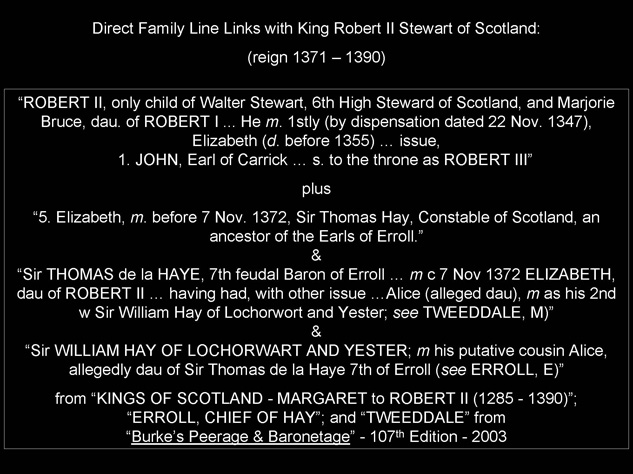 Other Links and Images grouped by theme
DNA test results can provide valuable Genealogical information - as a complement to traditional Genealogical Research.
Up to 1603 when James VI Stewart, King of Scotland also became James I, King of England & Ireland.